Tiki Cat Aloha Friends Grain-Free Wet Cat Food Variety 12 pack, 4 flavors, 3-oz pouch each
Unlock code to get Free shipping
All orders are dispatched the same business day!
Enjoy 10% off your order of $49+ | use code PAWS10
Tiki Cat Aloha Friends bundle contain: 

-3 Tuna with Calamari & Pumpkin 3-oz pouch
-3 Tuna with Ocean Whitefish & Pumpkin 3-oz pouch
-3 Tuna with Shrimp & Pumpkin 3-oz pouch
-3 Tuna with Tilapia & Pumpkin 3-oz pouch

With fiber-rich, antioxidant-packed pumpkin for digestive health, plus sunflower oil rich in omegas that nourish the skin and coat.
Provides a balanced and complete diet for cats of all ages with essential amino acids, vitamins, minerals and taurine.
Made with real tuna broth so it provides essential moisture to keep your pal hydrated and support overall health.
Succulent flaked meat formula is great for picky eaters, and contains no grains, gluten, or GMOs; made with dolphin-safe, mercury-tested tuna.
Recommendations vary greatly, based on your cat's age, condition and activity level. For Adult cats, feed approximately 2 - 3 cans per day per 7 lbs of body weight. Serve at room temperature and refrigerate unused portion.

Transition Instructions
The best way to transition to a new food is to switch gradually over the course of 7-10 days. For example, make a mixture that contains 25% of the new food and 75% of the old food and feed that for three days. Then make it 50-50 for three more days, then 75% new food and 25% old food for three more days. If your cat seems comfortable with this progression, you can start feeding 100% new food. If at any time your pet starts vomiting, has loose stools, or appears constipated, slow the rate at which you are switching the food. If problems continue to occur, consult your veterinarian.
View full details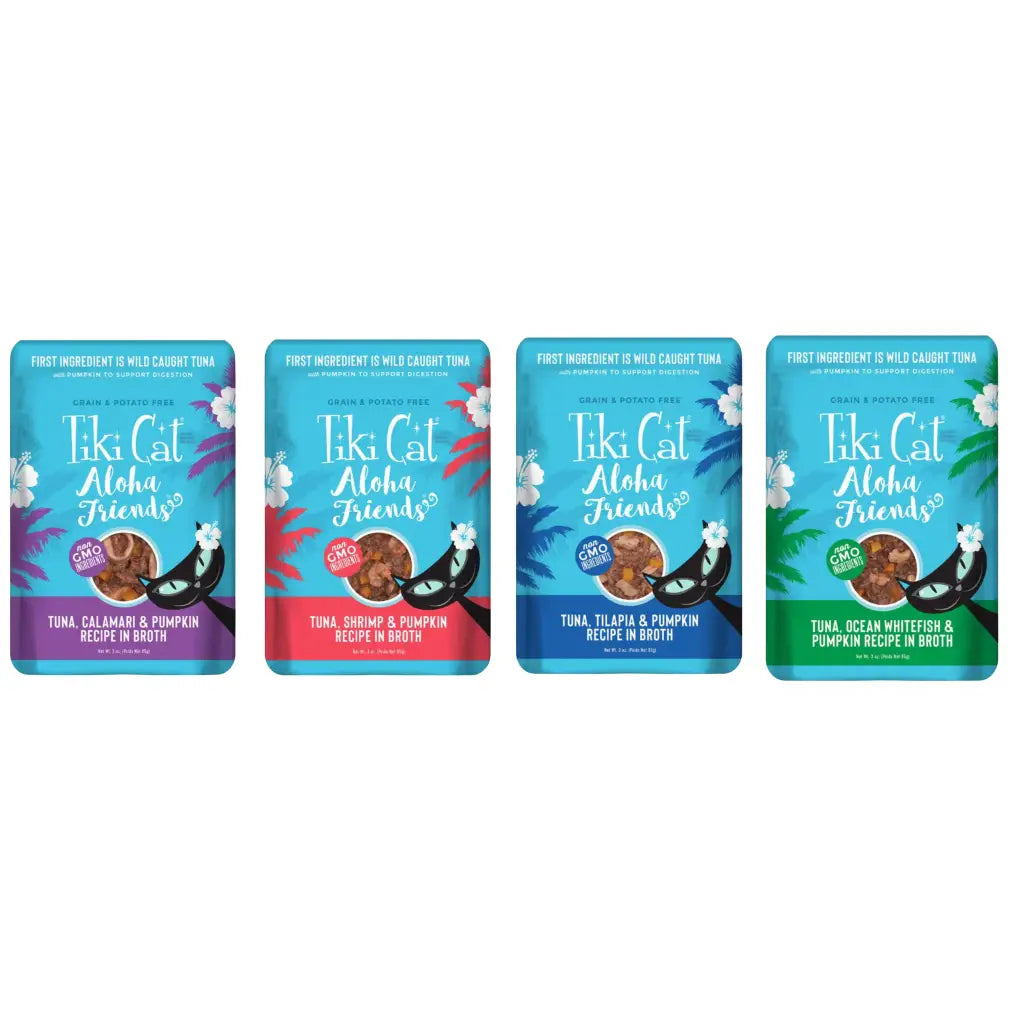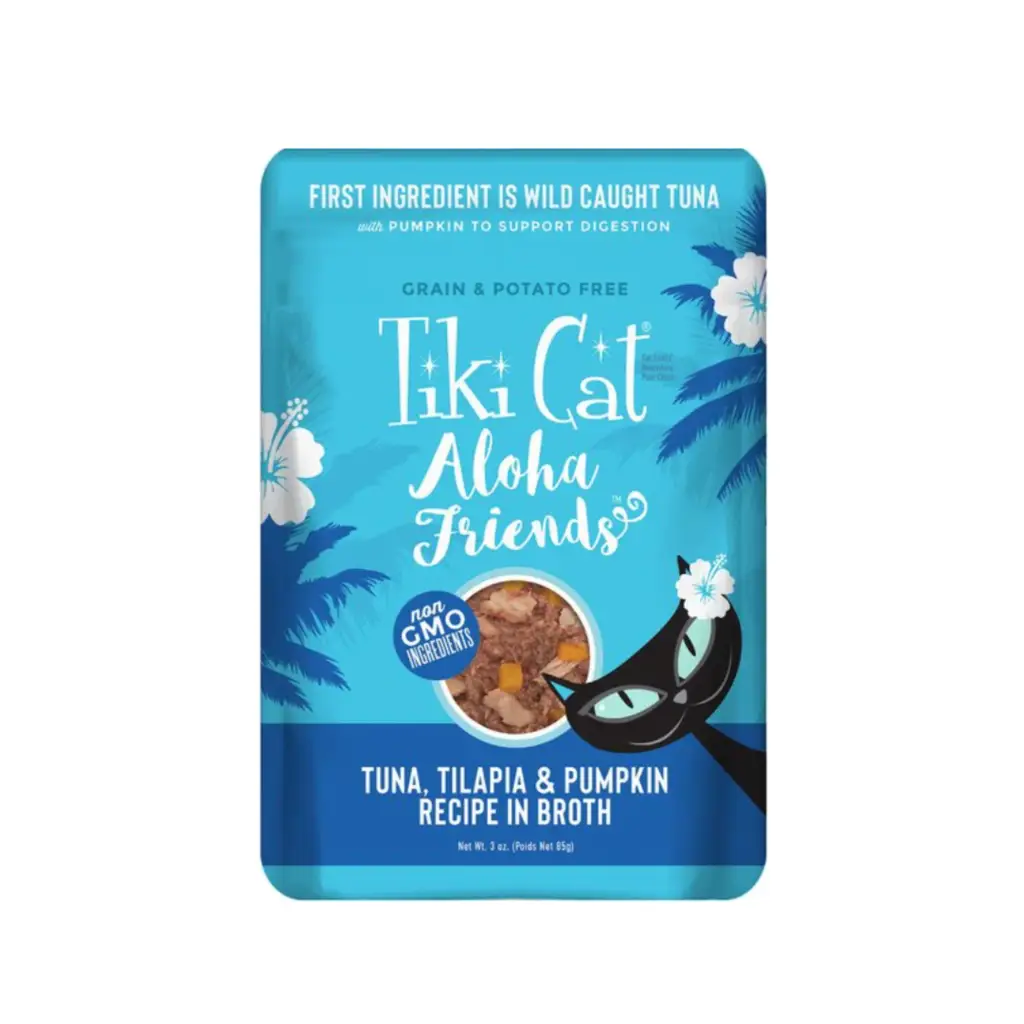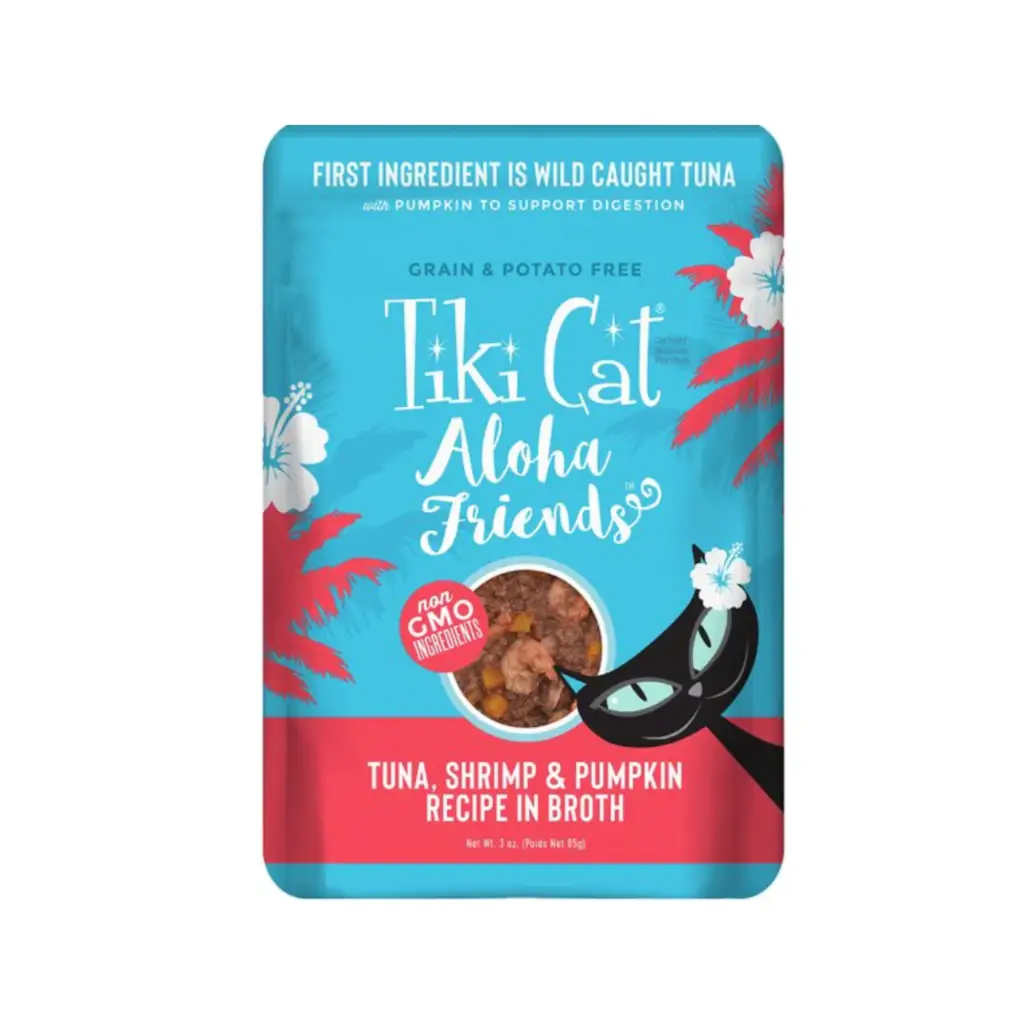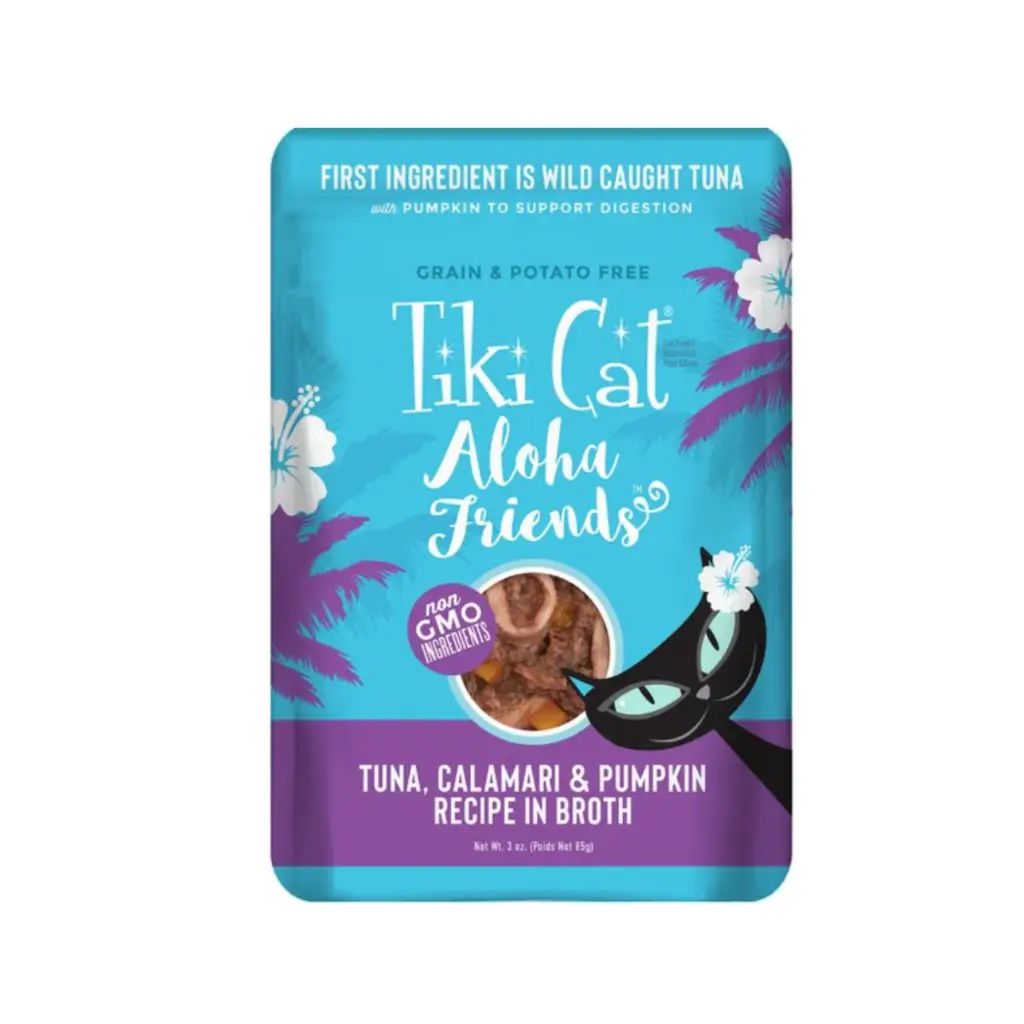 Tiki Cat Aloha Friends Grain-Free Wet Cat Food Variety 12 pack, 4 flavors, 3-oz pouch each