Pet Head Dry Clean Spray for Cats Lemonberry with Lemon Oil 10.1oz
Unlock code to get Free shipping
All orders are dispatched the same business day!
Enjoy 10% off your order of $49+ | use code PAWS10
Felin' good - our nourishing cat dry clean spray is perfect for cleaning your kitty on the go With our amazing lemonberry fragrance which is a true burst of lemonade and sugar cane infused with fruity notes of ripe strawberry and peach. With natural oils & Extracts - Strawberry & lemon seed oil enhance our dry clean spray with their nourishing and deodorizing properties. With added safflower oil to ensure our cat shampoo leaves the coat soft and shiny. Vegetable protein and Aloe vera help with their soothing and healing properties. High quality ingredients - all Pet Head products are pH balanced, contain aloe vera & vegetable protein and are packed with natural and wholesome ingredients. All our fragrances are exclusive to Pet Head and were designed and formulated with rare & upmarket ingredients leaving your pooch smelling amazingly fresh & fruity. Directions - Spray onto dry coat, let dry and brush out for fabulously clean fur. No rinse needed. Safe - for you and your dog. All Pet Head products are free from all nasties - no parabens surfactants or dyes. Gluten & nut free for safety. We are transparent, all our ingredients are fully listed in our packaging. Pet Head is proudly vegan and cruelty free.
View full details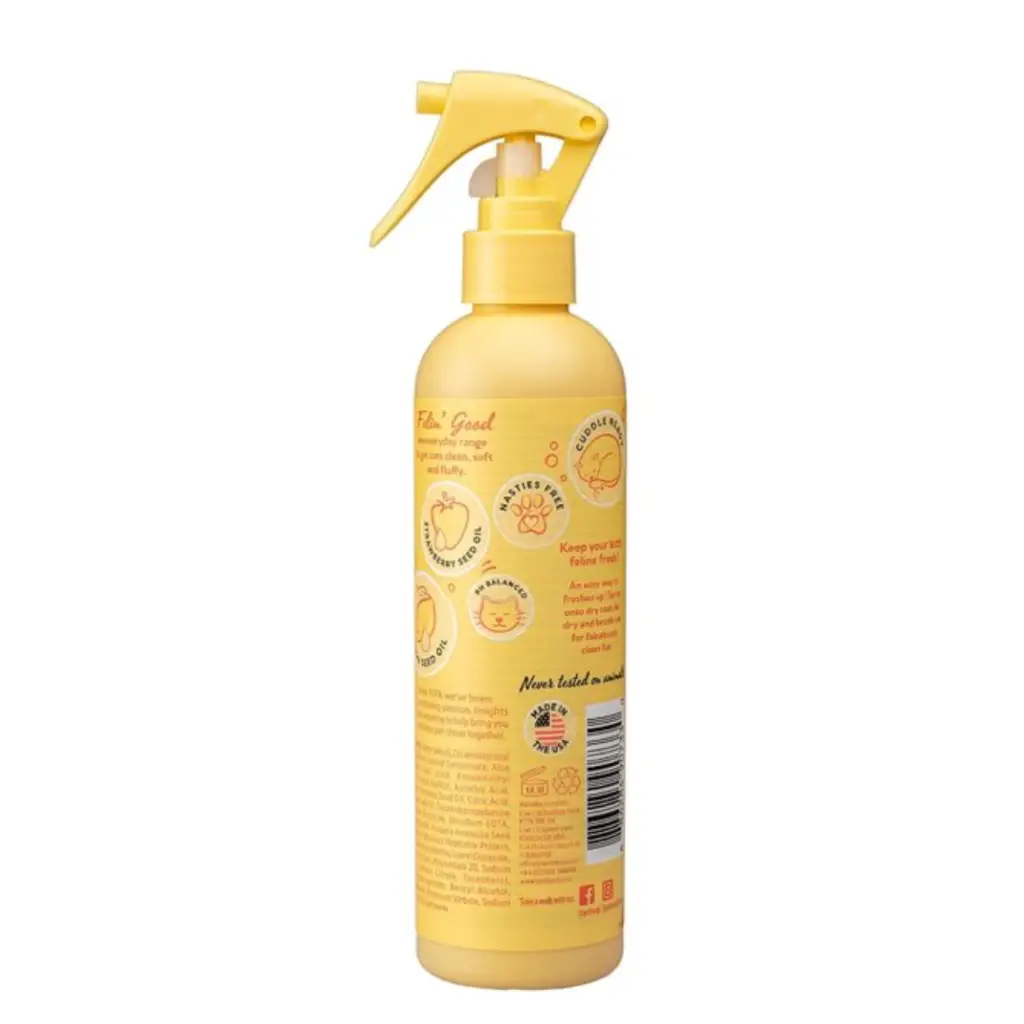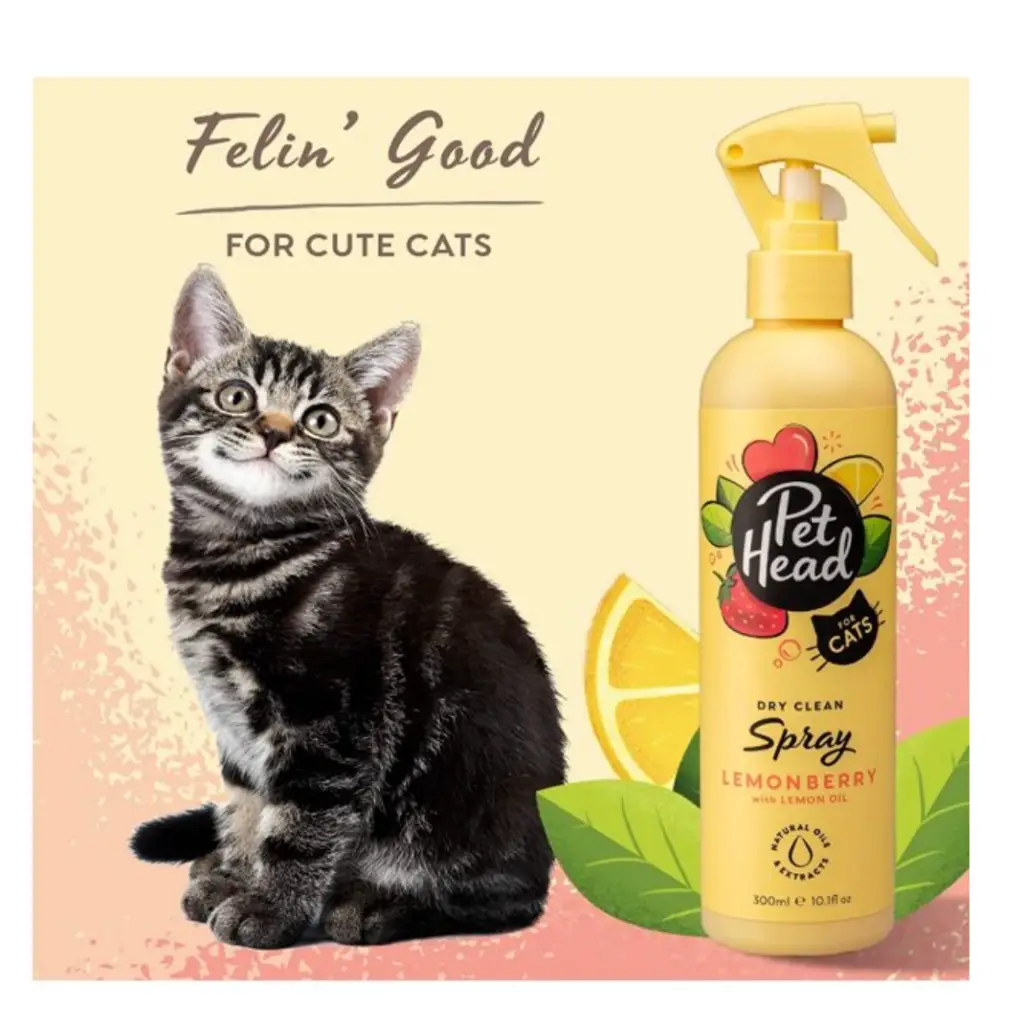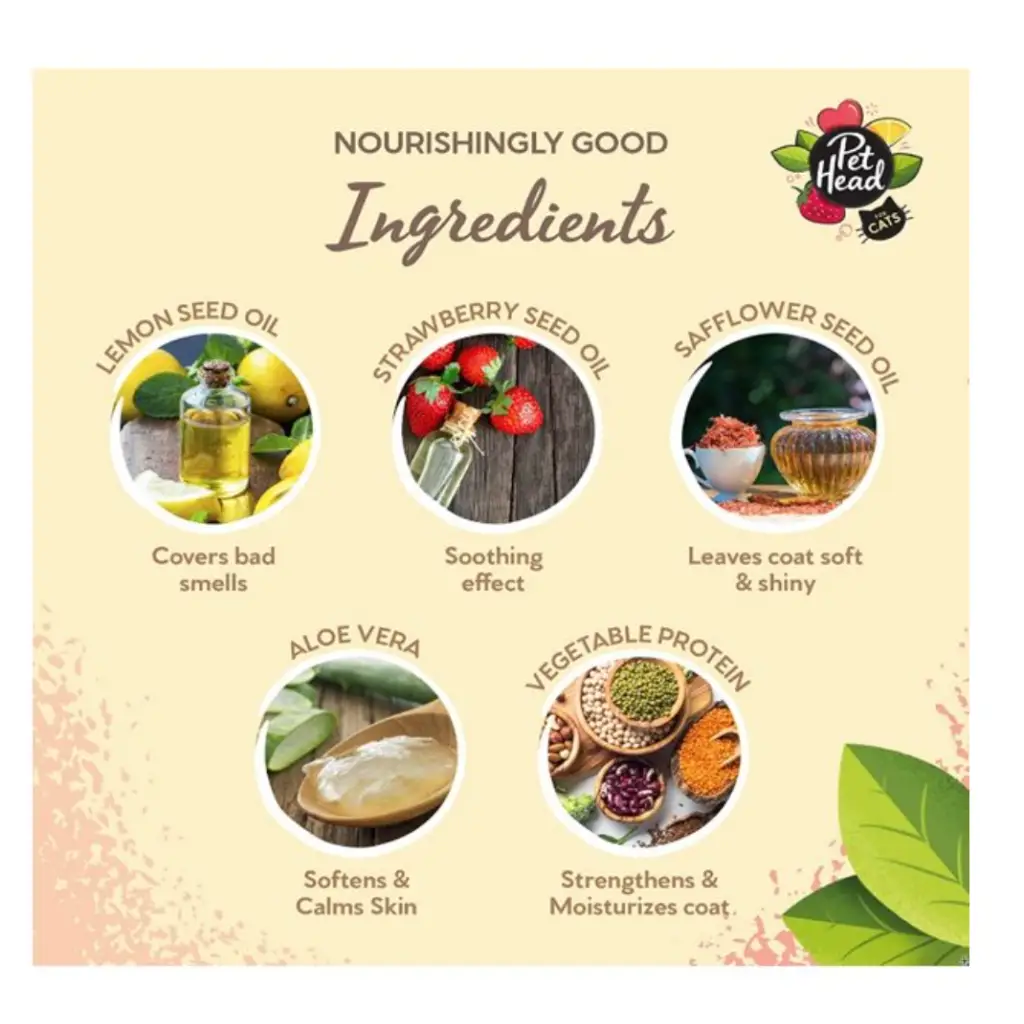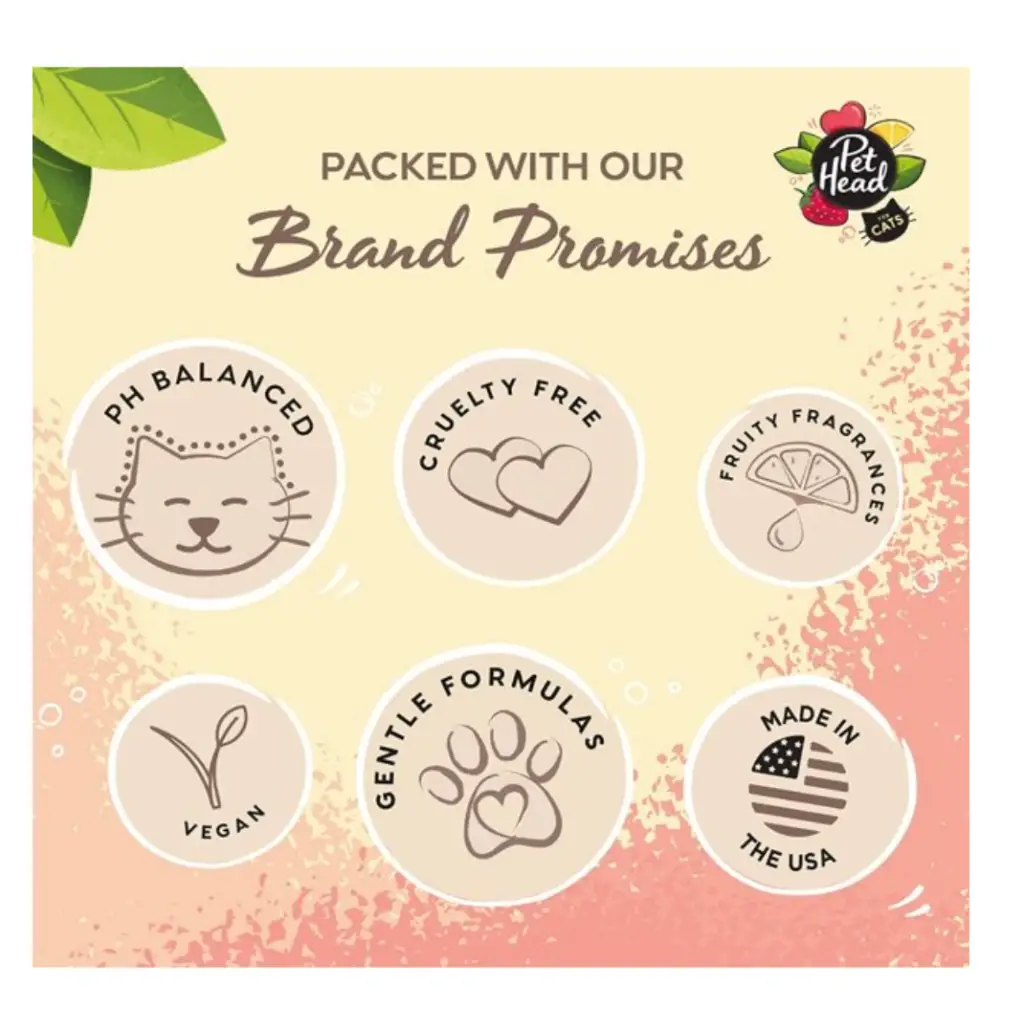 Pet Head Dry Clean Spray for Cats Lemonberry with Lemon Oil 10.1oz