Earthbath Tea Tree Oil & Aloe Vera Hot Spot Relief Spray for Pets, 8 fl. oz.
Unlock code to get Free shipping
All orders are dispatched the same business day!
Enjoy 10% off your order of $49+ | use code PAWS10
Earthbath Hot Spot Relief Spritz is formulated to provide naturally soothing relief of hot spots, itching, scratching, and skin irritation. It is blended with tea tree oil, which has long been recognized as an effective and beneficial remedy for hot spots, as well as colloidal oatmeal and organic aloe vera, which are reknowned for their soothing properties. Use between baths, or after bathing with earthbath shampoo. Safe for dogs over 6 weeks old. Not for use on cats.

-

 

Hot Spot Relief Spritz for dogs & puppies
-

 

Tea tree oil & aloe vera provide soothing relief for hot spots
-

 

No parabens, sulfates, alcohol or dyes
-

 

Cruelty free
-

 

Made in USA
-

 

100% Satisfaction Guaranteed
Ingredients
Purified Water, Renewable Plant & Coconut-Derived Conditioner & Detangler, Colloidal Oatmeal, Vitamin E, Organic Aloe Vera, Glycerin, Tea Tree Oil (Melaleauca), Citric Acid.
Shake well. Spray dry or wet coat until covered with light mist; keep the sprayer about 4 to 6 inches away from your pet. Avoid contact with eye & genitals. Massage deeply into coat & skin, focusing on affected areas. Brush from head to tail until coat absorbs and shine radiates.


View full details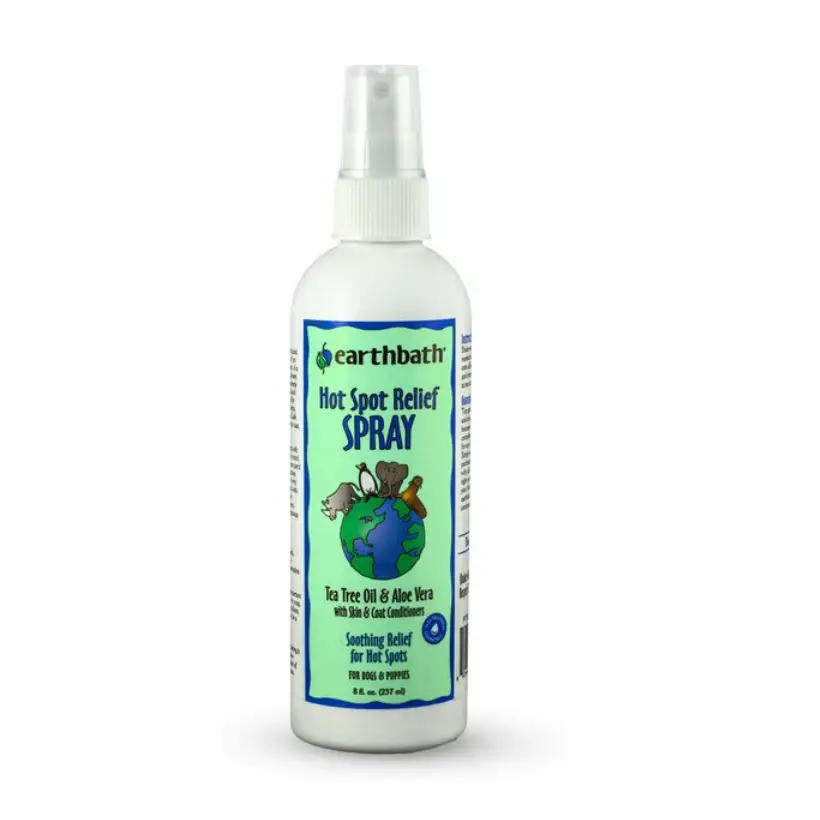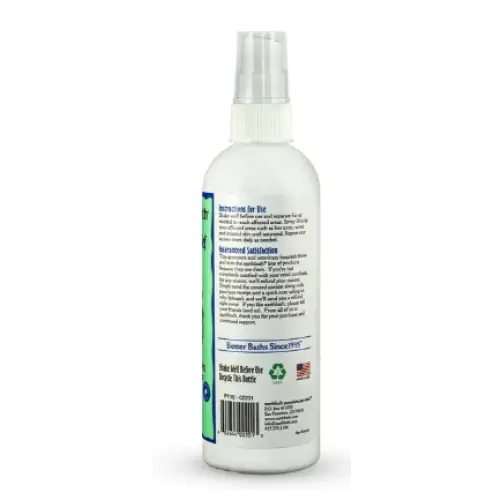 Earthbath Tea Tree Oil & Aloe Vera Hot Spot Relief Spray for Pets, 8 fl. oz.