Earthbath Shed Control Green Tea & Awapuhi Dog & Cat Conditioner, 16-oz bottle
Unlock code to get Free shipping
All orders are dispatched the same business day!
Enjoy 10% off your order of $49+ | use code PAWS10
Vegetable-based conditioner works to soften, detangle and enrich coats while reducing excessive shedding and dander.
Made with organic shea butter, glycerin and allantoin to nourish skin and lock in moisture.
Green tea extract and omega-6 fatty acids work to protect the skin and repair damage which can cause shedding.
Perfect for cats and dogs over 6 weeks of age who need help with excessive shedding.
100% biodegradable, paraben and phosphate-free for a safe and trustworthy formula.
Ingredients
Purified Water, Vegetable-Derived Conditioner and Detangler, Organic Shea Butter, Omega-6 Fatty Acids, Aloe Vera, Amino Acids, Allantoin, Phytantriol, Extracts of Green Tea Leaf, Ginseng & Awapuhi, Natural Preservative.


Shake well before using. On a wet coat, lather your pet thoroughly with a few good palm-fulls of earthbath Totally Natural Pet Shampoo. Work lather from head to tail, being careful to keep out of eyes. Leave on for at least 90 seconds to allow shea butter, green tea leaf extra, and awapuhi to work their magic. May be diluted ten parts water to one part shampoo if desired. For best results, use in conjunction with earthbath Shed Control Conditioner. Brush coat thoroughly before and after bathing to release loose fur and dander.


View full details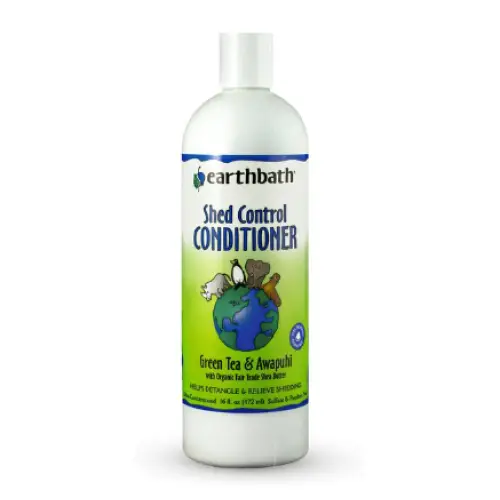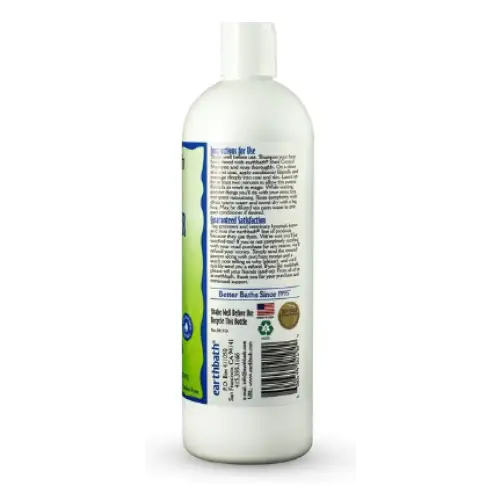 Earthbath Shed Control Green Tea & Awapuhi Dog & Cat Conditioner, 16-oz bottle