Earthbath Oatmeal & Aloe Dog & Cat Conditioner, 16-oz bottle
Unlock code to get Free shipping
All orders are dispatched the same business day!
Enjoy 10% off your order of $49+ | use code PAWS10
Made with food-grade extracts of vanilla and almond to effectively detangle, enrich and revive your pet's coat.
Oatmeal and aloe vera work together to re-moisturize and soothe dry, flaky skin.
Vanilla and almond scent keeps your pet smelling as clean as if he just left the spa.
Perfect for cats and dogs over 6 weeks with who need a moisturizing conditioner.
100% biodegradable, paraben and phosphate-free for a safe and trustworthy formula.
Ingredients
Purified water, vegetable-derived conditioner & detangler, colloidal oatmeal, organic aloe vera, organic shea butter, cetearyl alcohol, botanical fragrances of vanilla & almond, preservative.
Shampoo your best little friend with your favorite earthbath® shampoo and rinse thoroughly. On a clean and wet coat, apply conditioner liberally and massage deeply into coat (& skin if possible). Leave on for a minute or two to allow the conditioners & emollients to permeate coat and for the oatmeal and organic shea butter to help remoisturize the skin. Rinse completely with clean warm water. Towel dry with a big hug. May be diluted ten parts water to one part conditioner if desired.
View full details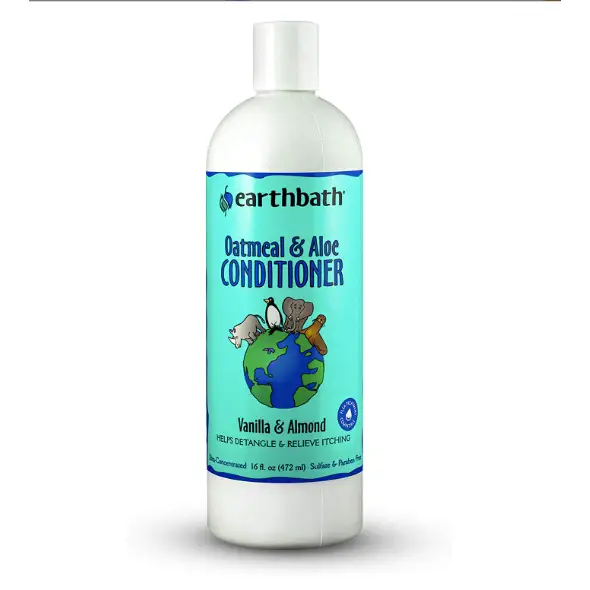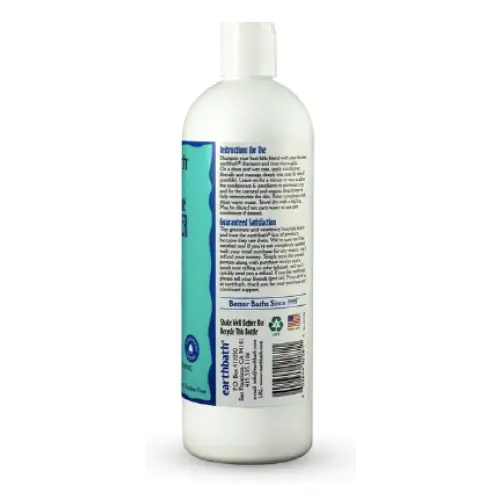 Earthbath Oatmeal & Aloe Dog & Cat Conditioner, 16-oz bottle