Earthbath Hot Spot Relief Tea Tree & Aloe Dog & Cat Shampoo, 16-oz bottle
Unlock code to get Free shipping
All orders are dispatched the same business day!
Enjoy 10% off your order of $49+ | use code PAWS10
Soap-free shampoo contains tea tree oil and aloe vera to soothe skin and relieve irritation.
Perfect to comfort against hot spots, insect bites and dry, itchy skin.
Natural tea tree and aloe scent keeps your furry friend smelling as clean as if he just left the spa.
Perfect for cats and dogs over 6 weeks of age who need a soothing shampoo.
100% biodegradable, paraben and phosphate-free for a safe and trustworthy formula.
Ingredients
Purified Water, Renewable Plant-derived & Coconut-based Cleansers, Organic Aloe Vera, Vitamins A, B, D, & E, Glycerin, Melaleuca (Tea Tree) Oil, Natural Preservative.
Shake well before using to ensure that natural ingredients are in suspension. On a wet coat, lather your pet thoroughly with a few good palm-fulls of earthbath® Totally Natural Pet Shampoo. For best results, leave on coat for several minutes to allow time for the tea tree and aloe vera to work their wonders. Rinse off. Towel dry thoroughly with a big hug. May be diluted ten parts water to one part shampoo if desired.


View full details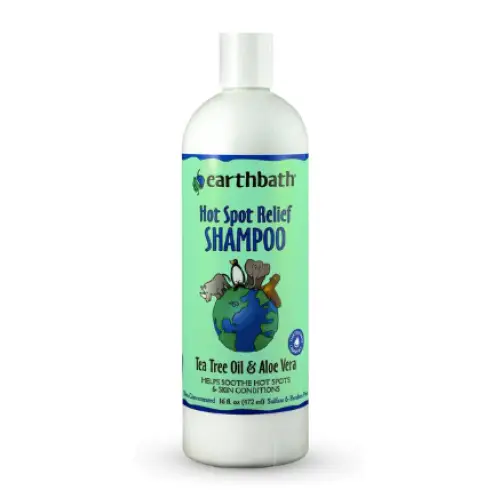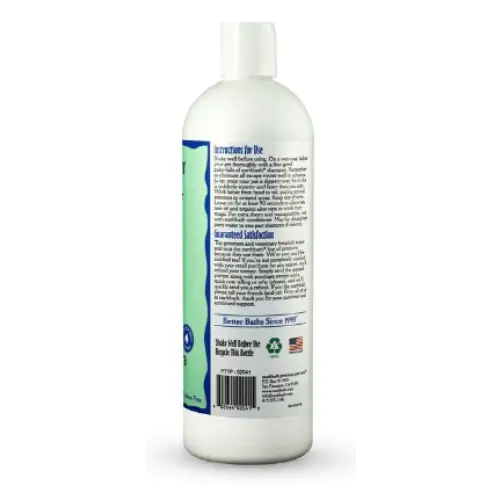 Earthbath Hot Spot Relief Tea Tree & Aloe Dog & Cat Shampoo, 16-oz bottle