Earthbath Eye Wipes for Dogs & Cats, 25 count
Unlock code to get Free shipping
All orders are dispatched the same business day!
Enjoy 10% off your order of $49+ | use code PAWS10
Soft wipes gently remove tear stains, dirt and discharge around eye area
Won't irritate sensitive skin on face, contains no alcohol
Great for pets with allergies
Safe for all dogs, cats and other furry pets over 6 weeks old.
100% biodegradable, paraben free
Ingredients
Purified Water, Aloe Vera, Sodium Chloride, Boric Acid, Witch Hazel, Natragem, Citric Acid, Vitamin E, natural preservative.
Remove cap and liner.
pull first wipe from center of the roll and carefully push through cap opening.
Replace cap.
Gently and thoroughly wipe away secretions and tear stains from around exterior of the eyes only.
Deep stains may require repeated use, safe for daily use.
View full details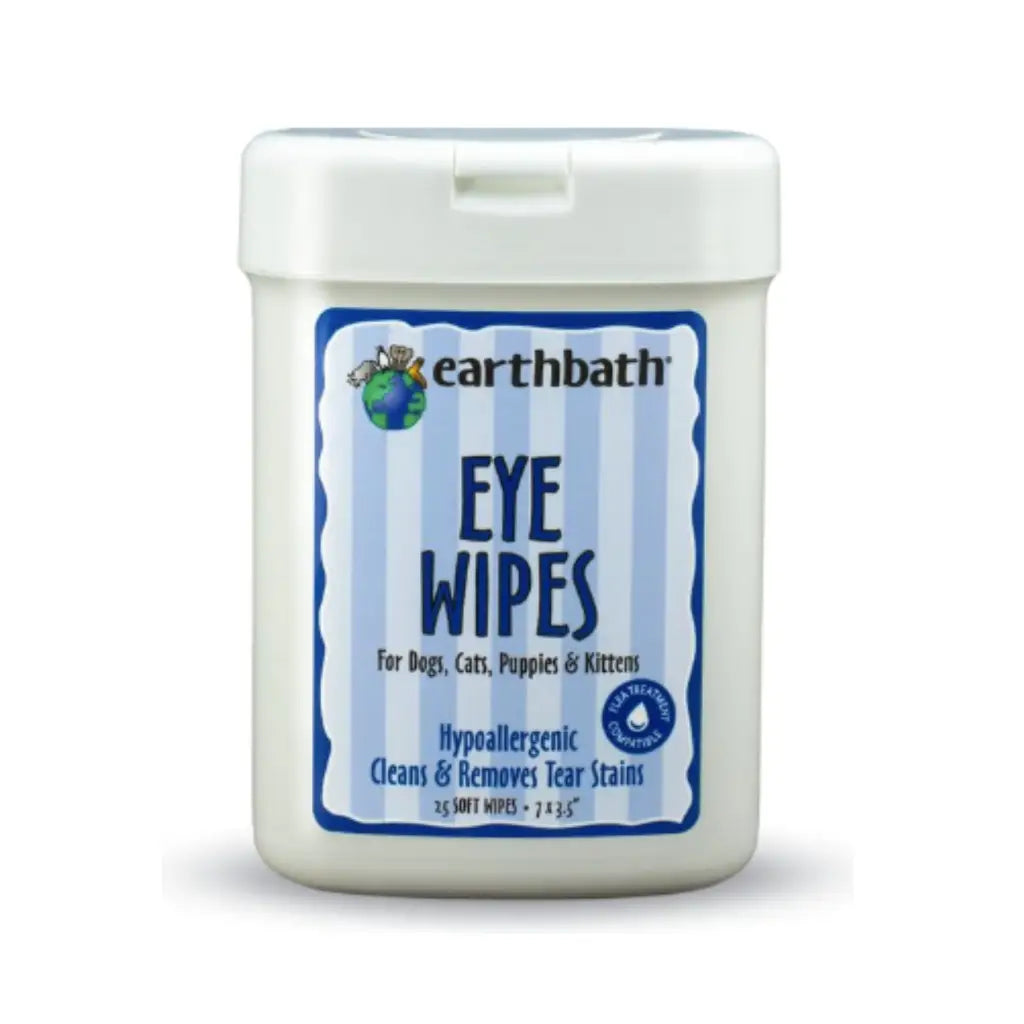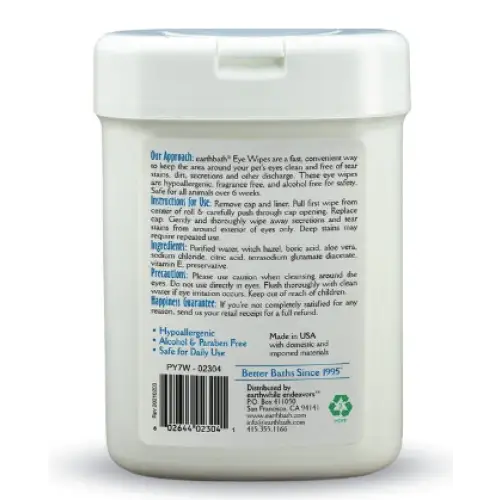 Earthbath Eye Wipes for Dogs & Cats, 25 count