Bergan Scratcher Replacement Pads, 2 count
Unlock code to get Free shipping
All orders are dispatched the same business day!
Enjoy 10% off your order of $49+ | use code PAWS10
The Bergan Scratcher Replacement Pads are a must-have for all cat owners looking to protect their furniture from scratching. Each package includes 2 replacement pads, each measuring 10 X 10 X 1 inches, making them the perfect fit for the Turbo Scratcher and Star Chaser toys.

Made from durable corrugated cardboard, these replacement pads are designed to withstand even the most enthusiastic scratching sessions. They effectively redirect your cat's instinctual need to scratch away from your precious furniture, saving you from expensive repairs or replacements.

These refill pads are made in the U.S.A., ensuring top-notch quality and durability. With their easy-to-install design, they keep your cat's toys fresh and exciting, providing countless additional hours of play and enjoyment. Regain peace of mind knowing that your furniture is protected and your feline friend is entertained.

Invest in the Bergan Scratcher Replacement Pads and give your cat a safe and fun outlet for their scratching instincts. Order now and see the difference it makes in your cat's behavior and your furniture's wellbeing.

Each Replacement Pad Dimensions are 10" X 10" X 1"
Made from corrugated cardboard, helps reduce furniture scratching.
Includes (2) refill pads.
Fits Turbo Scratcher & Star Chaser toys.
Made in the U.S.A.
Provides many additional hours of play and enjoyment for your cat.
View full details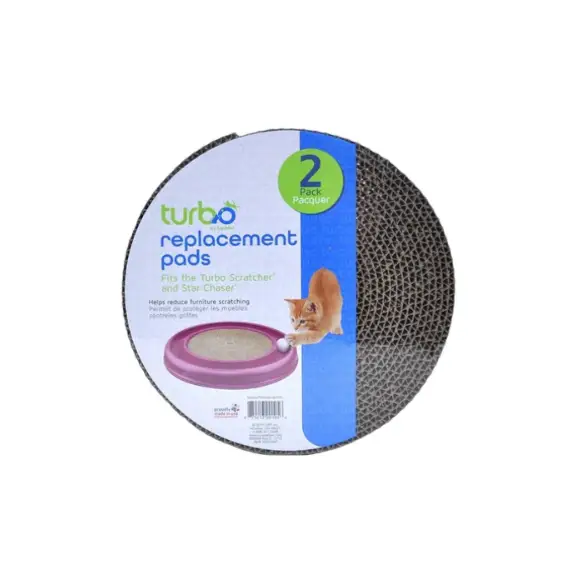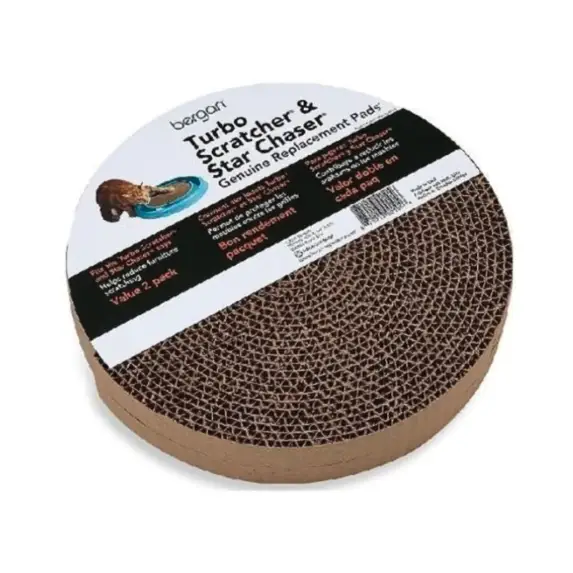 Bergan Scratcher Replacement Pads, 2 count