ACANA High Protein Biscuits Variety 3 Pack - Grain-Free Dog Treats
Unlock code to get Free shipping
All orders are dispatched the same business day!
Enjoy 10% off your order of $49+ | use code PAWS10
Looking for a healthy and delicious treat for your small or medium breed dog? Look no further than the ACANA High Protein Biscuits Grain-Free Variety 3 Pack. This pack includes three 9 oz bags of premium dog treats, each with a different mouthwatering flavor: Turkey Liver Recipe, Beef Liver Recipe, and Chicken Liver Recipe.

Key Features:

High protein content: With 85% of total protein made from animal ingredients, these biscuits provide your furry friend with the essential nutrients they need to thrive.
Excellent taste and nutrition: Your dog will love the irresistible flavors of turkey liver, beef liver, and chicken liver, while benefiting from the wholesome ingredients.
Digestion and gut health support: The addition of sweet potato in these biscuits helps support overall digestion and promotes a healthy gut.
No artificial flavors or preservatives: We believe in providing only the best for your pet, which is why our biscuits are free from artificial flavors and preservatives.
Made in the USA: Our treats are proudly made in the USA with globally-sourced ingredients, ensuring the highest quality and safety standards.

As a responsible pup paw-rent, you always want to provide your furry buddy with the best. These ACANA High Protein Biscuits Grain-Free dog treats are the perfect choice. Not only do they offer a variety of flavors to keep your dog excited, but they are also packed with nutritious protein and support overall digestion and gut health. Give your dog a treat they'll love, while knowing you're giving them the best.

 
Check out the single bag of Acana Liver Recipe for Nutritional details.

To help maintain freshness, we recommend sealing the bag tightly and storing it in a cool, dry location. Always keep fresh, clean water available.

View full details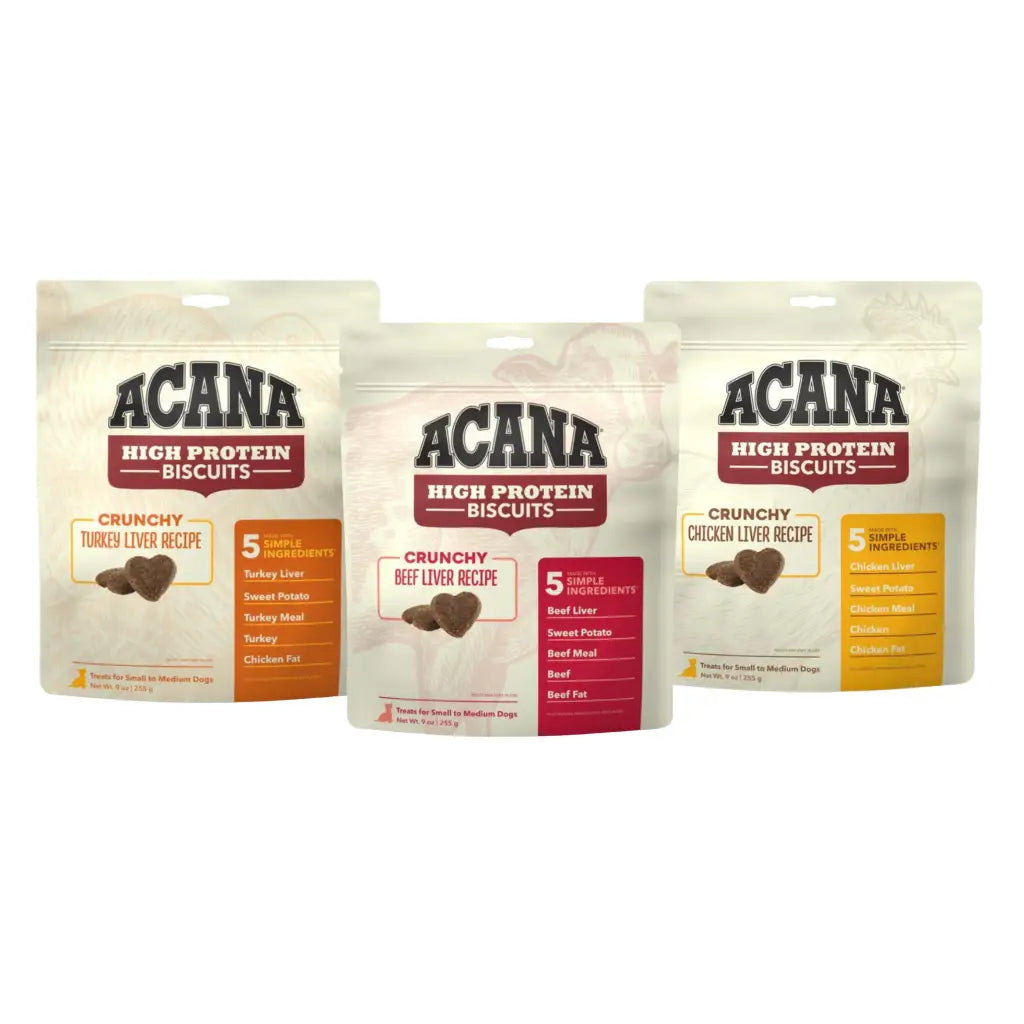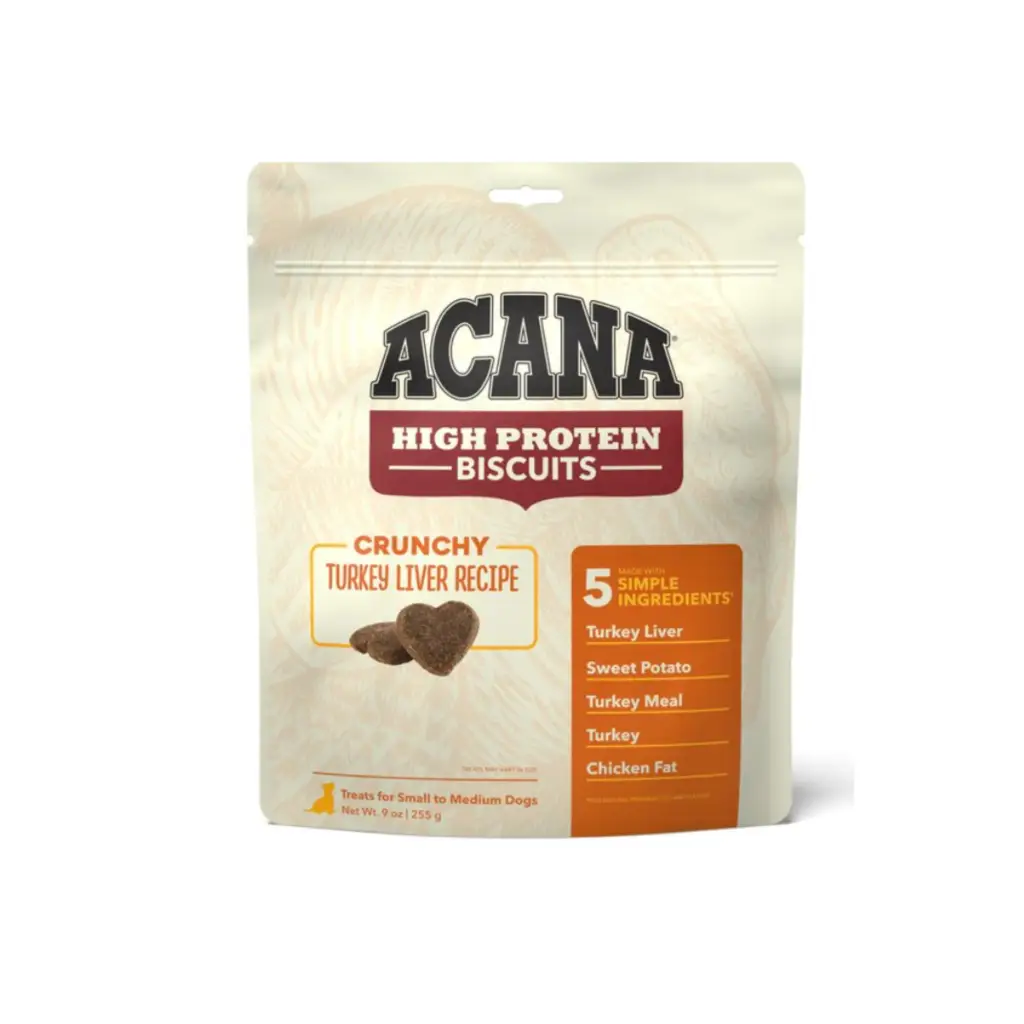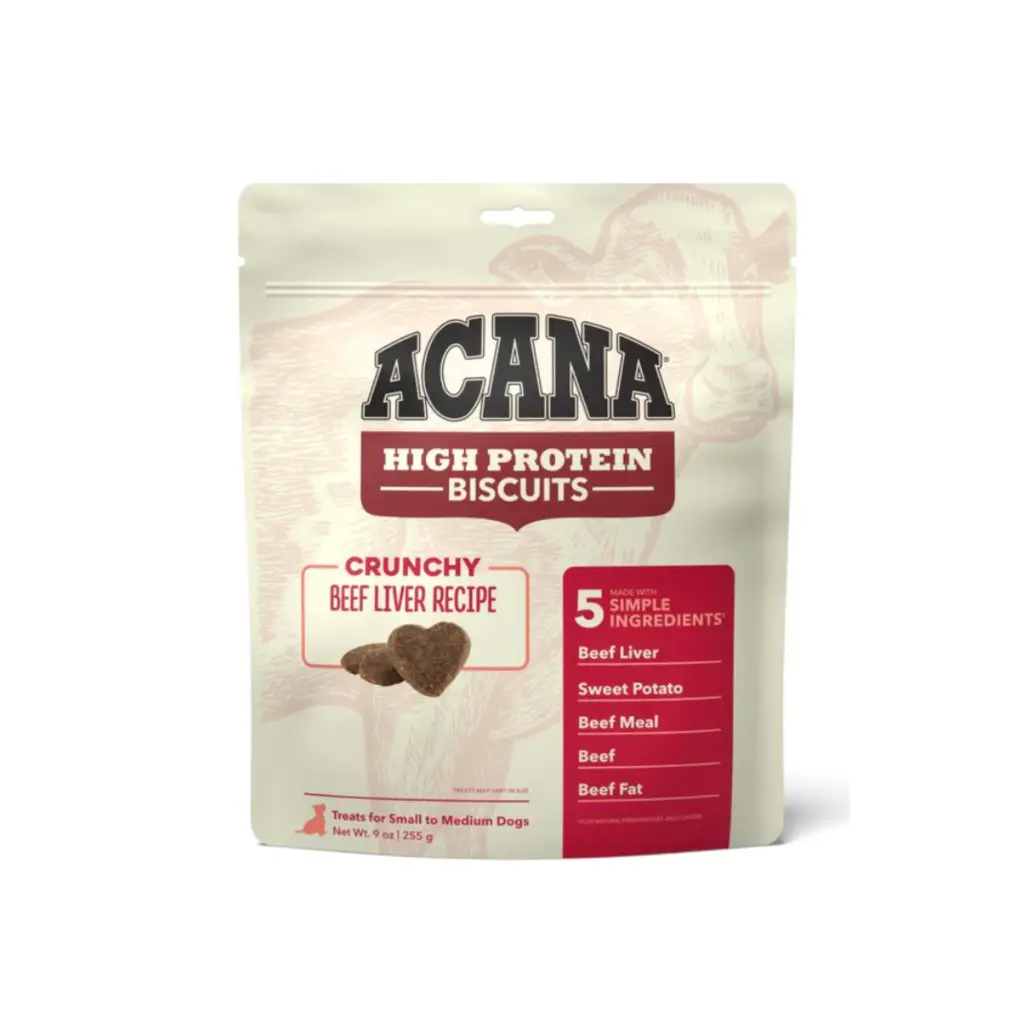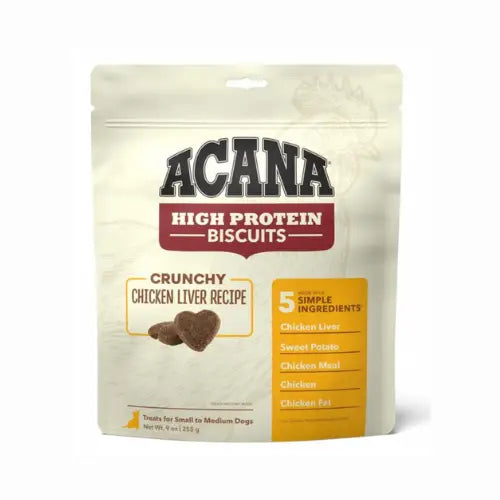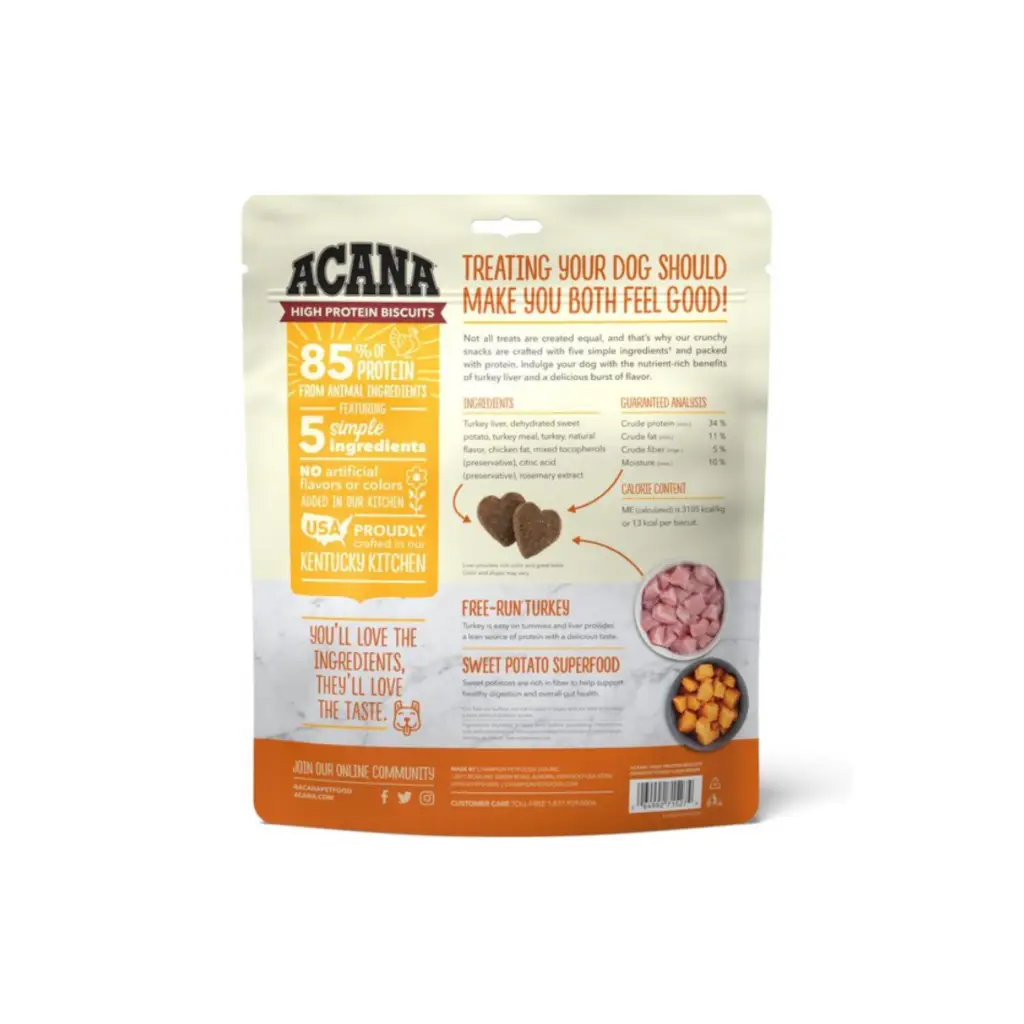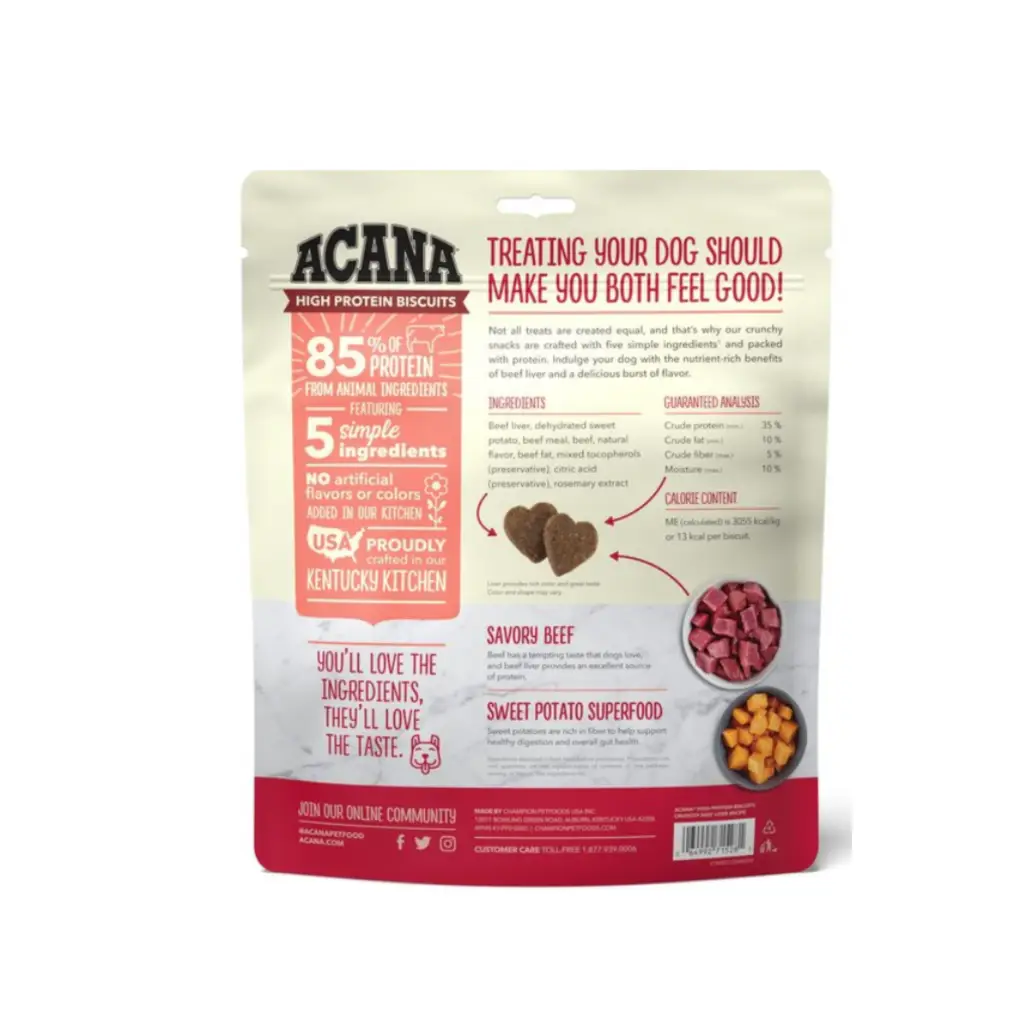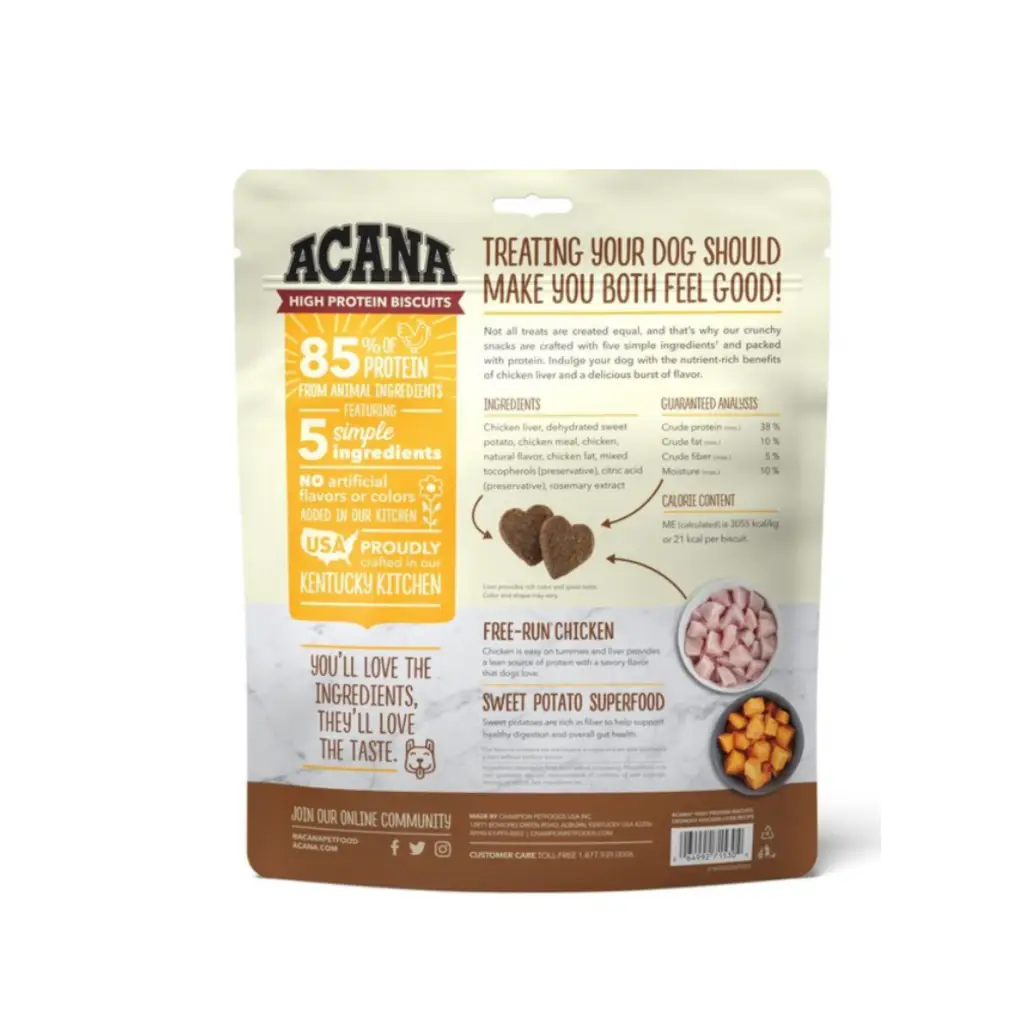 ACANA High Protein Biscuits Variety 3 Pack - Grain-Free Dog Treats